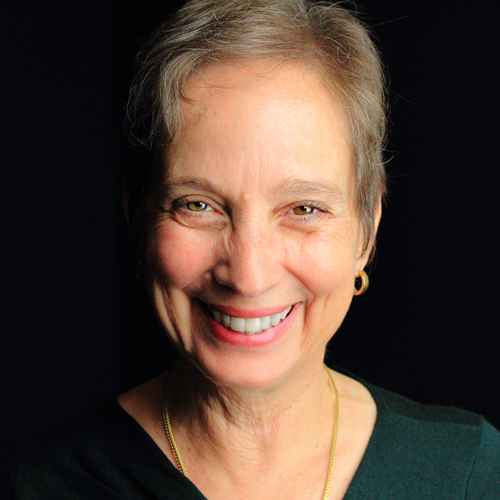 Sydney Laurel Harris, B.A, M.AmSAT, was educated as an actor and creative drama teacher at the University of Minnesota. She was certified to teach the Alexander Technique by the American Center for the Alexander Technique (ACAT West) in San Francisco, the first training program of Frank Ottiwell and Giora Pinkas, in 1977. Sydney then assisted on the ACAT West course until 1984.
Prior to, during and post-certification, she was fortunate enough to have had the opportunity to study with first-generation Alexander teachers Marjorie Barstow, Patrick MacDonald and the Carringtons. Most recently, Sydney was certified to teach Jessica Wolf's Art of Breathing, a body of work that integrates the Alexander Technique and Breathing. As a life-long learner, she also was Certified (Level III) by infant specialist Magda Gerber of Resources for Infant Educators, studied Carol McCall's Empowerment of Listening, and has participated in Non-violent Communication practice groups.
Sydney is a founding Board member and faculty member of the Alexander Training Institute in Los Angeles (ATI-LA) and a member of the American Society for the Alexander Technique (AmSAT) and former chair of AmSAT's Training Approval Committee (TAC).
In addition to her private practice, Sydney has taught the Technique at pain clinics in San Francisco and Oxnard, CA, and numerous academic and arts institutions, including the music department of U. of California at Santa Barbara, and The Music Academy of the West, and the Wellness program at the Ventura Public Health Department.
Sydney is married with two sons and lives in Ventura, CA.
If you are open to learning, open to changing, and are willing to liberate yourself from some small, but detrimental habits in order to make more conscious choices toward well-being, let me be your guide and benefit from the 39 year plus of my teaching experience.
~Sydney Laurel Harris