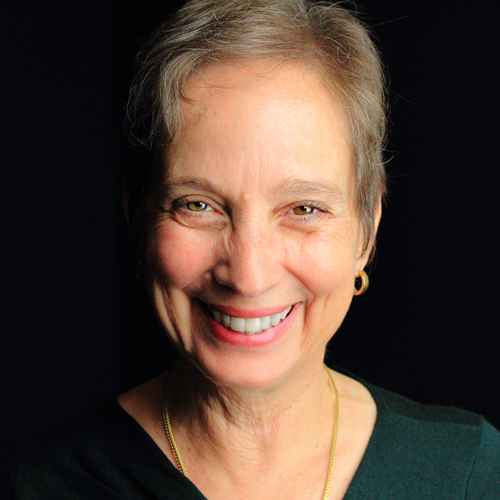 Sydney Laurel Harris, BA, M.AmSAT, has been teaching the Alexander Technique since early 1977. She was fortunate to be in the first training course offered by Frank Ottiwell and Giora Pinkas. Sydney also feels very grateful to have worked with Marjorie Barstow, Patrick MacDonald, and Walter and Dilys Carrington, both during her time as a trainee and as a young AT teacher.
Sydney's professional time is split between her private practice (in Santa Monica, Thousand Oaks and Ventura, California) and as an active co-director, senior faculty, and board member of the Alexander Training Institute of Los Angeles (ATI-LA) www.atinstitutela.com.
Sydney is a founding Board member and faculty member of the Alexander Training Institute in Los Angeles (ATI-LA) and a member of the American Society for the Alexander Technique (AmSAT) and former chair of AmSAT's Training Approval Committee (TAC).
The Alexander Technique informs of most aspects of Sydney's personal life and interests. She is a… wife, parent of adult sons, meditator, Silver Sneakers quasi-gym-rat, and mental health advocate. She supports small organic farms, integrative medicine, the environment, and social justice. Sydney is a life-long learner seeking to make a small contribution for a better world.
For almost four decades, the Alexander Technique has enduringly provided a rich world of exploration, conscious growth and a profound means to adapt to life's inevitable challenges. The Technique is a unique practice, enabling one to be more present, learning how to observe and inhibit limiting habitual patterns of movement and thinking. It safely makes conscious who we are underneath our cloak of conditioned habits. The Alexander Technique creates an unmasking process, a process of discovery as we move toward our potential, our fullest, healthiest selves. This process is a continuously reinforced foundation that supports all aspects of life: personal, professional, physical, emotional, conscious and unconscious. If you truly wish to find more grace and ease in movement and living,accomplished through more conscious choices and are open to a new kind of learning — and the change such learning may require – then let me be your guide.
If you are open to learning, open to changing, and are willing to liberate yourself from some small, but detrimental habits in order to make more conscious choices toward well-being, let me be your guide and benefit from the 39 year plus of my teaching experience.
~Sydney Laurel Harris